A more eco-friendly, people-friendly company
focused on water, focused on life —
the enduring aim of Daiki Axis.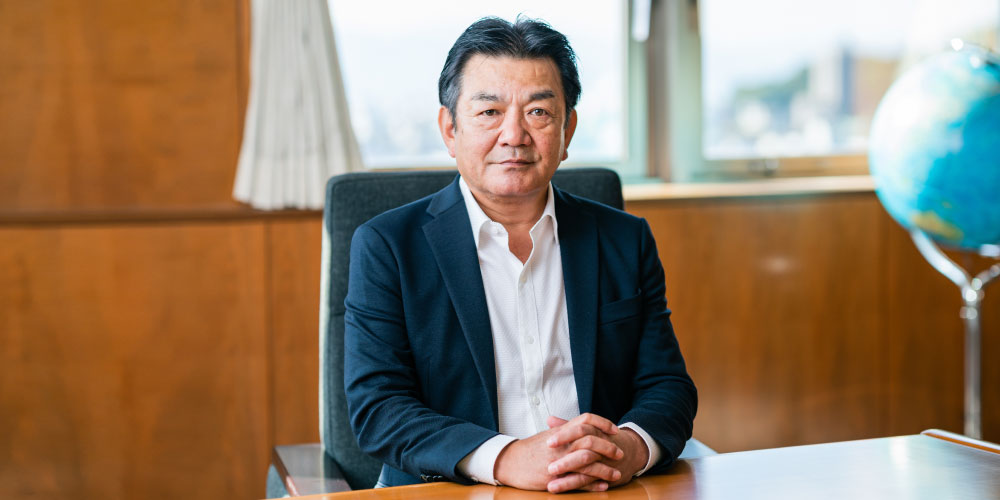 The history of Daiki Axis began with the founding of the Ogame Corporation, a specialized dealer of tile and sanitary ware, in 1958. Later, in 1964, we started manufacturing and selling johkasou domestic wastewater treatment tanks, and in 2002 ventured into biodiesel fuel (BDF) business, continuing to expand on our three mainstays: household equipment business, environmental business and renewable energy business.
After establishing Daiki Axis in 2005 as well, we have ambitiously engaged in the creation of new business projects, such as undertaking projects to make groundwater potable and residential drinking water projects.
Marking the 10th anniversary of our establishment in 2016, we adopted a corporate slogan of "PROTECTxCHANGE", signifying the concept: "Protect the environment and change the future."
We are actively working to make further expansions overseas as well, with our domestic base of operations providing the footing. We aim to protect the world's environment and create a sustainable society and future, with water-related business as our central focus.
The COVID-19 outbreak that began in 2020 has thrust economic activities and social life into a state of upheaval. In this new age that we find ourselves in, we endeavor to create a new future with ever more determination, taking it as our mission to "Protect the environment and change the future."
Hiroshi Ogame
President & CEO