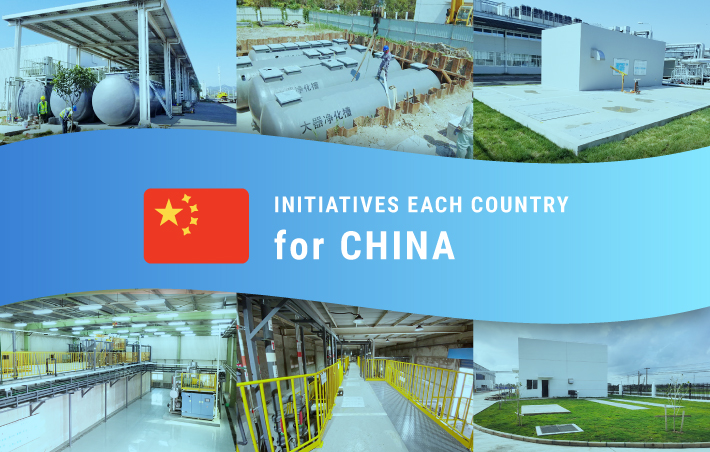 Daiki Axis contributes to the improvement and conservation of the water environment in China.
By treating wastewater, we provide a safe sanitary environment and conserve fresh water.
Daqi Environmental Engineering (Dalian) Co., Ltd. is a wholly owned subsidiary of Daiki Axis Japan Ltd. Daiki Corporation, the predecessor of Daiki Axis, started wastewater treatment business in Matsuyama City, Ehime Prefecture in 1958. Since then, the company has been leading the wastewater treatment industry in Japan by developing light and strong FRP (fiber reinforced plastic) Johkasou(septic tanks). We have been towards "eco-creation and development company" that protects the water environment and will continue our efforts.
Daiki Axis Activities in China
Proactive Business Development Activities
Since its establishment in 1991, Daiki Environmental Protection Engineering (Dalian) Co., Ltd. has been based on water environment protection field in China and aim to promote the development of China's environmental protection businesses.
We have Japan's advanced wastewater treatment technology and core technologies for large, medium, and small types of Johkasou.
With its technical capabilities, we provide total water treatment services from custom-made proposals that fully incorporate the customer's needs to its maintenance.
At the same time, we are also the primary domestic distributor of Mitsubishi Chemical's hollow fiber membranes, and we provide technical support throughout China based on our extensive experience and achievements.
We will continue to work on environmental protection projects in China and strive for creating a safe water environment.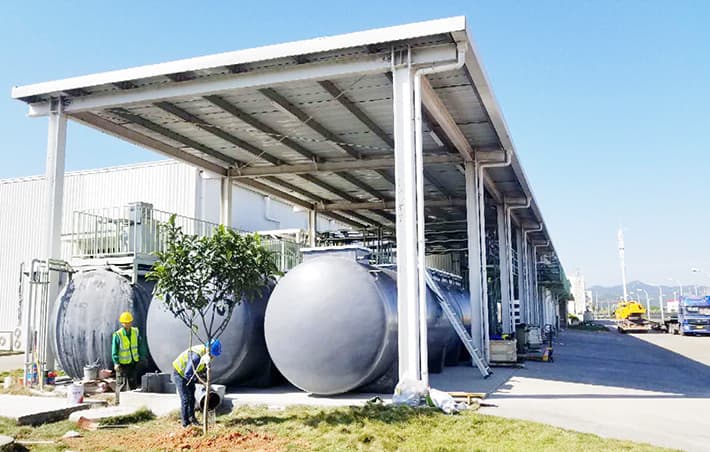 Providing Total Solution for Wastewater Treatment
We verify the "best fit" from the perspective of energy conservation, safety, efficiency, etc., and conduct detailed "design" according to the purpose and conditions of the facility.
And we do "construction" in accordance with the principles of zero accidents and zero late deliveries through sufficient communication with the customer.
We also provide convenient guidance by phone or message application, and timely response to any problems that may arise.
We properly operate water treatment facilities through the three pillars of "design," "construction," and "maintenance". We actively propose not only new facilities but also renovation and renewal of existing facilities.